Staff
Owner
Benefactor
Linked
Server Booster
Members
Dungeons, Dragons & Space Shuttles
Vault Hunters
Direwolf20
News
Africa
L3
Reveal Chats
Adventurer++
Cobblemon
Prominence
Broadcaster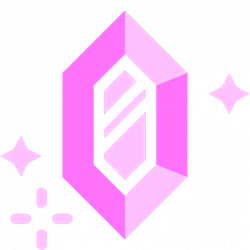 Server Booster
Anti_Hydrogen
5d, 5h, 39m, 6s
BigChadGuys Plus (US2)
56
Server Wide Rules​
No Bullying, Harassment, Targeting, or Threats of any kind, this includes but is not limited to discriminatory jokes, hate speech and general toxic behavior towards others.

No abusing exploits, bugs, or resource packs to gain an unfair advantage (this includes vanilla bugs to find caves, xray resource packs etc.

Do not use Cheats, or cheat clients whatsoever.

Be Respectful of your other players (This includes building or claiming near others without permission, as well as generating lag or toxic behavior towards others). Treat others how you want to be treated.

No Griefing, Stealing or Raiding. (This includes unclaimed areas, if you bypass a claim you will be punished)

Do not claim or destroy major areas. (Such as Main End Island, Public Farms, Portals that others use)

No advertising on any of our servers, including the discord, forums and direct messages.

Use of Macros, Scripts or Bots to bypass the AFK timer, is not allowed. (They are allowed for smaller things such as collection of pebbles quickly in a skyblock)

Do not attempt to bypass chunk loading restrictions or attempt to load chunks using any mechanics that are unrelated to that servers methods. (This includes vanilla methods, we have our own chunk loading so we can remove loaded chunks from players that no longer play)

Using purchased benefits on other players is prohibited. (Setting warps (To use as a home), Enchanting or applying effects to other players/tools for others is not allowed) (You may enchant for teammates, provided that the tool is not loaned or shared to anyone you are NOT based with)

All Mob farms must have a off switch. (Any farm that generates lag and does not have a off switch will be removed without reimbursement)

No Cram farms. (No farms that make use of entity cramming to kill mobs after a certain limit or using minecarts)

Do not attempt to bypass the afk timer, doing so will result in action.