Staff
Owner
Pack Manager
Eternal
Linked
Server Booster
Members
root
News
Oceania
L3
Reveal Chats
Adventurer++
Broadcaster
Administrators
Executives
Staff Ping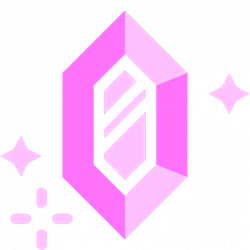 Server Booster
Anti_Hydrogen
6d, 9h, 2m, 1s
BigChadGuys and the Holy Grail
75
Major Changes to Our Voting System!​
Hello, Craft Down Under community!
We're excited to announce a significant update to our voting system.
Condensing Our Listings
Firstly, we're streamlining the way you vote for our community and earn in-game rewards. Instead of multiple listings for each modpack, we're now moving to
one single listing per website
. Please note that there will be exceptions for some sites that require separate listings.
Why Make This Change?
Community Ranking:
With votes spread out across multiple modpacks, our community ranking on voting sites was being diluted. By consolidating our votes, our listings will rank higher, increasing visibility and attracting new players.
Efficiency:
This is something we've wanted to implement for a while. However, it was previously impossible to do so without the right plugins. Now, we have developed and deployed a system that can reliably track vote notifications and route them to the server the player who voted is playing on.
How Does This Affect You?
Simplified Voting:
Voting for our servers just got easier. Instead of a multitude of links for each modpack, there will only be a few links. They are:
Vote Link 1
Vote Link 2
Vote Link 3
Vote Link 4
Vote Link 5
Vote Link 6
Vote Link 7
In-Game Rewards:
To ensure you receive your voting rewards, you must be in-game when voting. Regardless of which listing you vote on, you will receive your rewards on the modpack you're currently playing.
We believe these changes will greatly improve your experience and the overall efficiency of our voting system.
Thank you for your continued support of Craft Down Under! Your votes help our community grow and thrive.
Happy crafting!
Craft Down Under Team​