Staff
Owner
Benefactor
Linked
Server Booster
Members
Dungeons, Dragons & Space Shuttles
Vault Hunters
Direwolf20
News
Africa
L3
Reveal Chats
Adventurer++
Cobblemon
Prominence
Broadcaster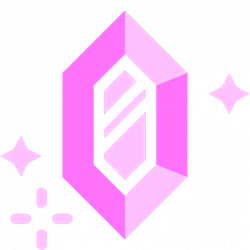 Server Booster
Anti_Hydrogen
5d, 5h, 39m, 6s
BigChadGuys Plus (US3)
56
This thread will be kept up to date with any features and useful information to help you get started on our SMP server.
Introduction:
Welcome to Craft Down Under's SMP/Vanilla server! This guide aims to provide you with all the essential information you need to have a smooth and enjoyable experience on our server. From understanding our unique features to getting started with your first claim, we've got you covered.
Exclusive Features:
Our server offers some exciting features that set us apart:
Karma System:
Your Karma level affects the gameplay experience, with positive Karma granting useful effects and low Karma causing debuffs. Understand and manage your Karma for the best experience!
Jobs:
Choose from various jobs such as Miner, Fisherman, Builder, and more to earn in-game currency and level up for better rewards.
Player Shops:
Create your own in-game chest shops to sell items and services to other players.
Lands Plugin:
Protect your land and manage your claims with ease using the Lands plugin.
Starting Resources:
When you first join the server, you'll be given a few essential items to help you set up and protect your land:
Camp:
A temporary claim that lasts 24 hours, perfect for protecting your items while you're offline and searching for a permanent settlement.
Claimblock:
Place this to claim your first chunk permanently.
Info Tool:
Click on any claim to receive detailed information about it.
Selection Tool:
Use this to claim custom-sized areas with ease.
Essential Commands:
Here are some useful commands to help you navigate our server:
Karma:
Check your Karma level with
/karma
.
Auction House:
Access the in-game auction house with
/ah
, and list items for sale using
/ah sell
.
Admin Shop:
Sell diamonds for in-game currency with
/shop sell
.
Lands Plugin:
Manage your lands and claims using the following commands:
/lands - Open the Lands management GUI.​
/lands create - Create your land.​
/lands help - Access additional Lands command usage.​
Support:
If you need any assistance or have questions, feel free to reach out to us through our support channels on Discord. Our team is always happy to help and ensure you have the best experience on our SMP/Vanilla server.
Last edited: